Entrega No 154.
Más Ska-Punk !!!!.
Y ahora de trata de un proyecto formado por ahí de 1996 en California. Mike Park (Skankin' Pickle y The Chinkees) y los integrantes de los bien amados Less Than Jake (Chris, Vinnie y Roger) unen su talento y se adentran en una nueva aventura musical para dar voz y vida a
The Bruce Lee Band
tambien
conocidos como
The B.Lee Band
. El resultado de tremendo experimento obtuvo como resultado una muy buena banda que ejecuta un gran sonido Ska-Punk al más puro estílo de Less, pero con todo el estílo y sello de que Mike "Bruce Lee" Park imprime en las bandas que ha formado.
Este es su único album editado en 1996 por el sello Asia Man Records, 15 buenos temas con buen ritmo y energía.
The Bruce Lee Band / The B. Lee Band ( 1996 Asia Man Records)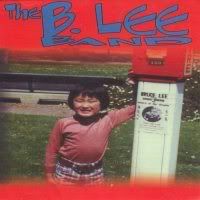 Tracklist.
1 Superman
2 Gerry Is Strong
3 Calling For Me
4 List
5 Hongulmamotaya
6 Standing Up For Justice
7 Mr. Hanalei
8 Proud
9 Going Insane
10 Song #13
11 Brother, Brother
12 Loved By Ann B. Davis
13 Komsomida
14 She's An Angel
15 Don't Sit Next To Me Just Because I'm Asian