Entrega No 126.
Buen Ska-Punk....!!!
Ahora va otro album de esta gran agrupación Californiana llamada
Reel Big Fish
, la banda con sensacionales metales y divertidas canciones, en alguna entrega anterior hay algo de ellos. En este año estrenan album el cual ya estoy deseoso de escuchar !!!
Mientras eso sucede, aquí dejo su segundo trabajo "Turn The Radio Off", con este disco los conocí hace ya tiempo y me gustó demasiado..... un muy buen album, 15 temas con mucha caña, ska, punk, reggae, rock cargados de energía.
Reel Big Fish / Turn The Radio Off ( 1996 Mojo Records)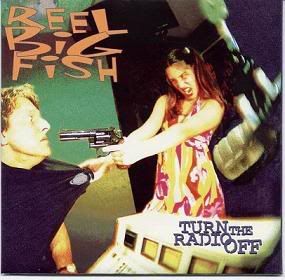 Tracklist.
1. Sell Out
2. Trendy
3. Join The Club
4. She Has A Girlfriend Now
5. Snoop Dog, Baby
6. Beer
7. 241
8. Everything Sucks
9. S.R.
10. Skatanic
11. All I Want Is More
12. Nothin'
13. Say "Ten"
14. I'll Never Be
15. Alternative, Baby
16. Off