Entrega No 114.
Reggae sin rastas...........
Con esta buenisima banda de Los Angeles California formada en el 2002, representantes de la escena Skinhead Reggae norteamericana, una agrupación de muy buenas hechuras que en poco tiempo obtuvo el reconocimiento a su calidad, con tres albums en su discografía y alternando en vivo con bandas de la talla de Madness, ellos son
The Aggrolites
.
Este es su tercer y más reciente y esperado album titulado "Reggae Hit L.A" un gran disco, con mucho ritmo, con buenos temas, con mucha instrumentación...... muy bueno.
The Aggrolites / Reggae Hit L.A ( 2007 Hellcat Records).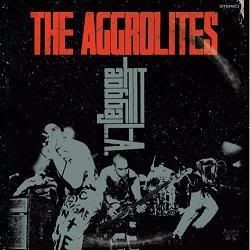 Tracklist.
1. Work It
2. Faster Bullet
3. You Got 5
4. Reconcile
5. Reggae Hit L.A.
6. Lets Pack Our Bags
7. Left Red
8. Free Time
9. Lucky Streak
10. Rhythm & Light
11. Well Runs Dry (A.K.A. Free Soul)
12. Hip To It
13. Fire Girl
14. Baldhead Rooster
15. We Came To Score
Escúchalo!.