Entrega No 113.
De Punk Rock ....Obscuro?.
Punk Rock de muy buenas hechuras combinado con tintes góticos, vampiros y algun otro demónio es lo que esta banda Californiana formada en 1991 ofrece; ellos son
A Fire Inside
aunque se les conoce mejor como
A.F.I.
, aunque al principio la banda ejecutaba un Punk Hardcore, su sonido e imágen se fué modificando hasta llegar al estílo que ahora tienen el cual los ha llevado a alcanzar una "popularidad" descomunal e inclusive firmar con una disquera transnacional, cosa no muy bien vista para los puristas, pero las buenas tablas de esta banda siguen intactas.
Este album salió en el 2004 editado por el sello independiente Nitro Records el sello tradicional de la banda, la salida de esta placa se dió posterior al famoso "Sing The Sorrow" su sexto disco y el que los "catapultó" a la popularidad. Básicamente es una selección de temas de sus cinco trabajos anteriores cuando AFI pertenecía a su catálogo, es una recopilación de despedida, buena retrospectiva.
A.F.I / A.F.I ( 2004 Nitro Records)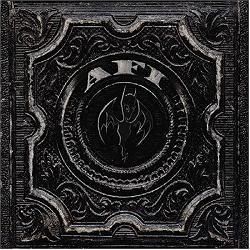 Tracklist.
1. The Lost Souls
2. The Days of the Phoenix
3. A Winter's Tale
4. Totalimmortal
5. Fall Children
6. The Prayer Position
7. God Called in Sick Today
8. Lower It
9. A Single Second
10. Third Season
11. He Who Laughs Last
12. I Wanna Get a Mohawk (but Mom Won't Let Me Get One)
13. Perfect Fit
14. Rolling Balls
15. Who Said You Could Touch Me
Escúchalo!.