Entrega No 188.
"El Padrino de Punk"...........
Así se le conoce a este sujeto de nombre James Newell Osterberg, Jr, nacido en 1947 en Muskego Michigan, con ya varios años en la música, en los 60's como baterísta de The Iguanas, en los 70's forma la legandaría banda garage-punk The Stooges y después en solitario continua su carrera hasta la fecha, también colaborando con buena cantidad de bandas, un personaje prestigiado y de peso en la escena musical, viendo de cerca, presenciando y colabornado con el movimiento Punk. Así es, se trata de .......
Iggy Pop
.
Una buena selección de algunos de destacados temas, del 2000 esta recopílación llamada "classics".
Iggy Pop / Classic ( 2000 Universal).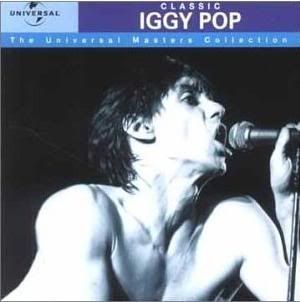 Tracklist.
1. Cry for Love
2. Tuff Baby
3. Real Wild Child (Wild One)
4. Shades
5. Cold Metal
6. Instinct
7. Isolation
8. High on You
9. Hide Away
10. Lowdown
11. Tom Tom
12. Baby It Can't Fall
13. Winners and Losers
14. Easy Rider
15. Cry for Love [12" Dance Mix]