Entrega No 42.
Un buen recopilatirio!!!!!!.


Esta vez, dejo un album recopilatorio de esta gran banda originaria de Sheffield, Inglaterra y uno de los más grandes referentes de la corriente musical denominada "Brit Pop", ellos son
PULP,
lidereados por el genial Jarvis Cocker, desde 1978 esta banda ha logrado hacer su sitio propio en la historia de la musica.
Este album es una sintesis de los mejores temas de la banda, canciones clásicas que siempre son una delicia al escucharlas!.
PULP / Hits ( 2002 Island Records)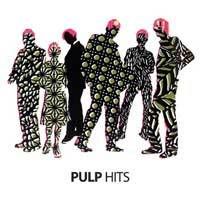 Tracklist.
1. Babies
2. Razzmatazz
3. Lipgloss
4. Do You Remember The First Time?
5. Common People
6. Underwear
7. Sorted For E's & Wizz
8. Disco 2000
9. Something Changed
10. Help The Aged
11. This Is Hardcore
12. A Little Soul
13. Party Hard
14. Trees
15. Bad Cover Version
16. Sunrise
17. Last Day Of The Miner's Strike
Escúchalo!.
http://www.zshare.net/download/pulp-rar-uff.html