Entrega No 41.Un tributo muy bien logrado!!!!
Siguiendo con la onda The Clash, dejo un album recopilatorio donde bandas representantes del Rockabilly, le rinden un tributo a esta entrañable agrupación. Versiones muy bien logradas de esos memorables temas, con el sello propio del género.
Es buenisimo este disco!.
V.A / This Is Rockabilly Clash (2003 Racours Records).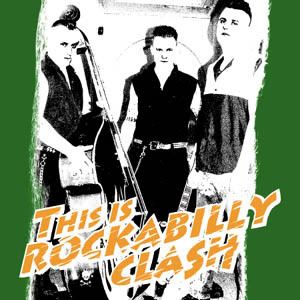 Tracklist.
1. Guns of Brixton -
Honeydippers

2. Career Opportunities -
Farrell Bross
3. Capitol Radio -
The Hyperjax
4. Jail Guitar Doors -
The Caravans
5. Train in Vain -
Sabrejets

6. Should I Stay or Should I Go? -
Long Tall Texans
7. I'm So Bored With the USA -
XX Cortez
8. Jimmy Jazz -
Frantic Flintstones
9. What's My Name? -
Charles Napiers
10. Bank Robber -
Pistoleers
11. Brand New Cadillac -
The Accelerators
12. Janie Jones -
Farrell Bros
13. Know Your Rights -
Caravans
14. Guns of Brixton -
Rancho Deluxe
Escúchalo!.