Entrega No 220.
Cambiando un poco................
Revisando algunos discos de la Siniestra colección, me encontré con este album que ya tenía algo de tiempo sin escuchar. Se trata de un album recopilatorio de la banda Inglesa originaria de Manchester formada en 1981 y disuelta en el 2001, aunque al parecer ya están de regreso y se hacen llamar
James
, buen rock el que ejecuta este sexteto de músicos que en los 90's tuvieron bastante popularidad.
El compilado se títula "The Best Of James", no hay mucho que mencionar acerca de el contenido, son sus temas más destacados hasta 1998 y que comprenden sus 7 primeros albums. Buenas canciones sin duda!.
James / The Best Of James ( 1998 Fontana Island).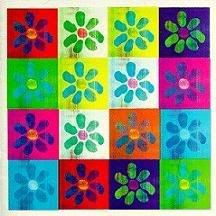 Tracklist.
1. Come Home
2. Sit Down
3. She's A Star
4. Laid
5. Waltzing Along
6. Say Something
7. Born Of Frustation
8. Tommorow
9. Destiny Calling
10. Out To Get You
11. Runaground
12. Lose Control
13. Sometimes
14. How Was It For You?
15. Seven
16. Sound
17. Ring The Bells
18. Hymn From A Village