Entrega No 18.
The Secret Machine - Ten silver Drop (2006).
Atendiendo a una petición que me hizo el visitante Louie. Y recordando su reciente visita a la Ciudad de México, dejo el segundo y más reciente álbum de esta banda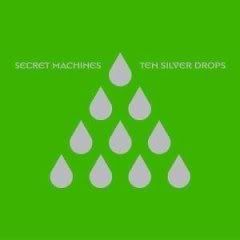 Tracklist.
1. Alone, Jealous, and Stoned
2. All At Once (It's Not Important)
3. Lightning Blue Eyes
4. Daddy's in the Doldrums
5. I Hate Pretending
6. Faded Lines
7. I Want To Know
8. 1,000 Seconds
Escuchaló.
http://www.rogepost.com/dn/756d