Entrega No 13.
Ahora no hay banda clásica, pero.............
Una banda "reciente". The Secret Machine
Album: Now Here Is Nowhere (2004).
Esta vez va una banda relativamente nobel, creo que es de las mejores agrupaciones "nuevas" que han ido surgiendo.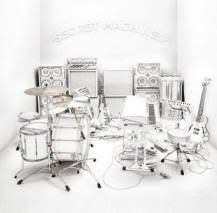 Tracklist.
1. First wave intact.
2.Sad and lonely.
3.The leaves are gone.
4.Nowhere again.
5.The road leads where it´s dead.
6.Pharaoh´s daughter.
7.You are chains.
8.Light´s on.
9.Now here is nowhere.
Descarga.
http://rapidshare.com/files/2314424/The_Secret_Machines.rar
_________________