Entrega No 277.
Más de lo clásico....................
Y ahora con una leyenda de el sonido Instrumental, de Inglaterra,
The Shadows
una agrupación clave e influencia directa en el Rock N' Roll - Surf con una impresionante trayectoria musical, decadas enteras, generaciones completas desde 1958 hasta mediados de esta decada y la banda continúa su aventura musical, una extensa discografía y varios recopilatorios.
Esta recopilación es de las más recientes editada en el 2005 un album doble donde rescata la escencia y los temas destacados de este conjunto, 48 grandes tracks.
The Shadows / The Platinum Collection (2005 EMI).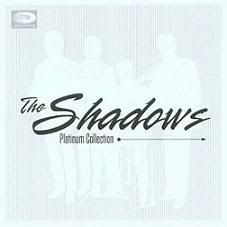 Tracklist.
Disco: 1
1. Apache
2. Man Of Mystery
3. The Stranger
4. FBI
5. Midnight
6. The Frightened City
7. Kon-Tiki
8. 36-24-36
9. The Savage
10. Peace Pipe
11. Shadoogie
12. Quatermaster's Stores
13. Wonderful Land
14. Sleepwalk
15. Guitar Tango
16. The Boys
17. Dance On
18. Foot Tapper
19. Atlantis
20. Shindig
21. Geronimo
22. Shazam
23. Theme For Young Lovers
24. Perfidia
Disco: 2
1. Theme From 'The Deer Hunter' (Cavtina)
2. Midnight Cowboy
3. Mustang
4. Cosy
5. Nivram
6. Little 'B'
7. The Rise And Fall Of Fingel Bunt
8. Rhythm And Greens
9. Genie With The Light Brown Lamp
10. Mary-Anne
11. Stingray
12. Don't Make My Baby Blue
13. The War Lord
14. I Met A Girl
15. A Place In The Sun
16. The Dreams I Dream
17. Maroc 7
18. Slaughter On Tenth Avenue
19. Turn Around And Touch Me
20. Jungle Jam
21. Let Me Be The One
22. Don't Cry For Me Argentina
23. Rodrigo's Guitar Concerto De Aranjuez
24. Riders In The Sky
http://www.shareonall.com/The_Shadows_2_rixb.rar