Entrega No 80.
Esta va por The Smiths!!!.
Pues sí, creo que ya había tardado un poco en poner algo de gran agrupación que es de las consentidas de el autor intelectual y material de este siniestro espacio.
The Smiths
, banda que comenzó su aventura musical en la Ciudad de Manchester Inglaterra en el año de 1982 y que se convertiría en una banda de culto y referente histórico en la historia musical de la escena "independiente".
Cuatro sujetos; Mike Joyce (batería), Andy Rourke (bajo), Johnny Marr (guitarra) y Stephen Patrick Morrisey (voz) se encargarían de darle vida a la agrupación, realizar las música y este último, escribir la mayoría de los temas que
The Smiths
interpretó (muchos de ellos grandes y emotivas piezas que ahora son todo un clásico). Con una fuerte influencia del rock de los 60's y 70's, una corta carrera (hasta 1987), 4 discos de estudio.
The Smiths
es una de las grandes bandas que hemos tenído la oportunidad de escuchar!.
Dejo un album recopilatorio de los sencillos de la banda, un muy buen disco que captura parte de la escencia de
The Smiths
.
The Smiths / Singles (1995 Warner Bros/Wea Records).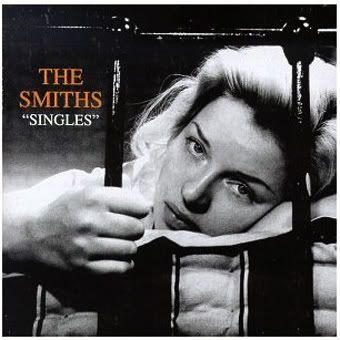 Tracklist.
1. Hand In Glove
2. This Charming Man
3. What Difference Does It Make?
4. Heaven Knows I'm Miserable Now
5. William, It Was Really Nothing
6. How Soon Is Now?
7. Shakespeare's Sister
8. That Joke Isn't Funny Anymore
9. The Boy With The Thorn In His Side
10. Bigmouth Strikes Again
11. Panic
12. Ask
13. Shoplifters of The World Unite
14. Sheila Take A Bow
15. Girlfriend In A Coma
16. I Started Something I Couldn't Finish
17. Last Night I Dreamt That Somebody Loved Me
18. There Is A Light That Never Goes Out
Escúchalo!
http://sharebee.com/0729f7ec