Entrega No 73.
Otro album recopilatorio!!!!!.
Y en esta ocasión se trata de
The Lemonheads
, agrupación norteamericana originaria de Boston formada en 1986. Una muy buena banda representativa de lo que en los 90's se conocía como "Rock Alternativo" (un término un tanto gastado) y que cobijó a muchas otra bandas que actualmente ya son consagradas.
The Lemonheads
son una banda "sencilla" musicalmente hablando, al escucharlos no encuentras virtuosismo, grandes y prolongados solos de guitarra u obras maestras de larga duración e improvisación. Más bien son temas cortos, con guitarras acústicas y algunas veces ligeras distorsiones, melodías muy básicas pero a la vez muy agradables algunos de ellos la verdad que son muy buenas canciones!.
Dejo entonces un album recopilatorio de sus mejores temas hasta 1998 titulado "The Atlantic Years".
The Lemonheads / The Best of The Lemonheads The Atlantic Years ( 1998 Atlantic Records)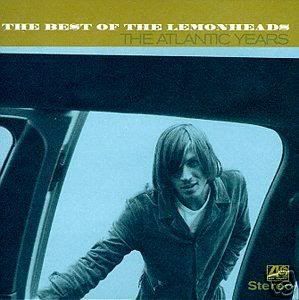 Tracklist.
1. Confetti
2. Rudderless
3. Into Your Arms
4. It's A Shame About Ray
5. Mrs. Robinson
6. My Drug Buddy
7. It's About Time
8. Big Gay Heart
9. If I Could Talk I'd Tell You
11. It's All True
12. Ride With Me (Acoustic)
Escúchalo!
http://sharebee.com/4cec6376