Entrega No 372.
Ya entrados en el tema de "versiones a The Beatles", ahora va algo de una banda que puede decirse es un hibrido entre The Beatles y los siempre bien queridos RAMONES;
The Punkles
; versiones de temas del Cuarteto Liverpool con el sonido guitarrero caracteristrico del Cuarteto de Queens NY, así de sencillo.
Album número tres de estos Alemanes, que más bien es la re edición de su primer trabajo con sus respectivos adecuaciones, editado en 2002 "Beat The Punkles".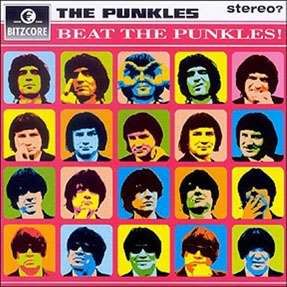 Tracklist.
1. Please Please Me
2. Eight Days a Week
3. Help!
4. I Should Have Known Better
5. Sie Liebt Dich
6. I Saw Her Standing There
7. Komm, Gib Mir Deine Hand
8. All You Need Is Love
9. Hard Day's Night
10. I Feel Fine
11. Ticket to Ride
12. Can't Buy Me Love
13. Twist and Shout
14. All You Need Is Love
15. She Loves You
16. I Want to Hold Your Hand
17. Silence of the Amps