Entrega No 351.
Ahora va un album considerado como clásico de la escena 2 tone, ska de los 80's, se trata del "Nana Choc Choc In Paris" de los desaparecidos
The Deltones
, buena agrupación que ejecuta el sonido clásico del ska, rock steady, tranquilo y cadencioso con un par de voces femenninas que decoran perfectamente el cuadro, un muy buen album!.
The Deltones/ Nana Choc Choc In Paris ( 1988 Unicorn Records)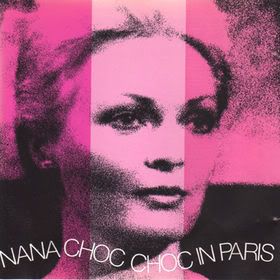 Tracklist.
1 Scream Jean
2 Don't Fall in Love
3 Show Off
4 Saturday
5 It's Benn a Long Time...Helen
6 Big Trouble
7 Make Me Smile
8 Everytime
9 Oddball Boy
10 Stay Where You Are
11 Lemon Squeezy