Entrega No 237.
Navidad Surf..................
Vamos con un poco de música para estas fiestas Dicembrinas, y corren a cargo de un par de albums de Los Straitjackets y Lost Acapulco, versiones de temas Navideños interpretados de manera Instrumental.
Salud!.
by. Frank Siniestro
Los Straitjackets / 'Tis the Season for Los Straitjackets (2002 Yep Yop Records).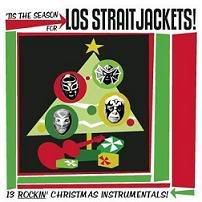 Tracklist.
1. Here Comes Santa Claus
2. A Marshmallow World
3. Feliz Navidad
4. Jingle Bell Rock
5. Rudolph the Red Nosed Reindeer
6. God Rest Ye Merry Gentlemen
7. Frosty the Snowman
8. Christmas in Las Vegas
9. Let It Snow
10. Sleigh Ride
11. Christmas Weekend
12. The Little Drummer Boy
13. The Christmas Song
Lost Acapulco / Lost en Navidad (2001 Opción Sónica).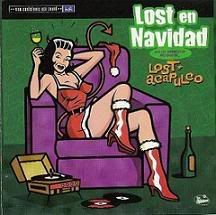 Tracklist:
1. Niño Del Tambor (Niños Mix)
2. Noche De Paz (Gnomo Mix)
3. Voy A Buscar (Moai Versión)
4. Por Un Tubo (Lost-pollo Mix)
5. Niño Del Tambor (Versión Karaoke)