Entrega No 213.
Rock N´Roll Fémino.......................
Vamos con un par de albums de dos buenas agrupaciones integradas por féminas.
Primero algo de
Gore Gore Girls
, trío originario de Detroit Michigan formado en 1997, parodiando el título de un film de 1972 titulado Go Go Girls, esta chicas imprimen su estílo y ejecutan un sonido crudo de buenas tablas influenciado por el Garage, Rock N' Roll, no muy vistozo pero muy efectivo.
Este es su primer album tras un EP anterior, titulado "Strange Girls", 12 buenos temas de puro Rock N´Roll salvaje.
Gore Gore Girls / Strange Girls ( 2000 Get Hip).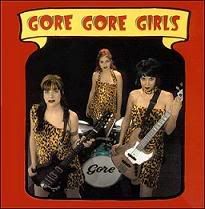 Tracklist.
1. Hunt You Down
2. Go On
3. Lovin' Machine
4. Star Struck
5. I'm Gonna Get You Yet
6. Cattle Call
7. Gore She's Got It
8. Hard Enough
9. Country Man
10. Room In Your Heart
11. Stella
12. Getting A Room
Ahora va algo de este muy buen quinteto originario de Palo Alto California
The Donnas
(ya incluídas en una entrega anterior).
Esta véz se trata de su trecer album de estudio, "Get Skintight", una buena placa donde se aprecia una madurez en el sonido de estas chicas, algo más "heavy" que en sus dos primeros discos, pero sin dejar de lado la influencia Ramonera.
The Donnas / Get Skintight ( 1999 Lookout Records)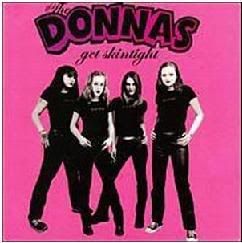 Tracklist.
1. Skin Tight
2. Hyperactive
3. You Don't Wanna Call
4. Hook It Up
5. Doin' Donuts
6. Searching The Streets
7. Party Action
8. I Didn't Like You Anyway
9. Get Outta My Room
10. Well Done
11. Get You Alone
12. Hot Boxin'
13. Too Fast For Love
14. Zero